Service You Can Trust!
Full-Time crews
No subcontractors!
Guaranteed installation dates
Professional in-home measuring by our knowledgeable staff
No high pressure sales or "sign now" gimmicks
Full-Time serviceman to handle any concerns with quicker results!
Lifetime installation warranty
Our installation area reaches approximately 90 miles from our main office, 370 Miller Road, Medford, New Jersey 08055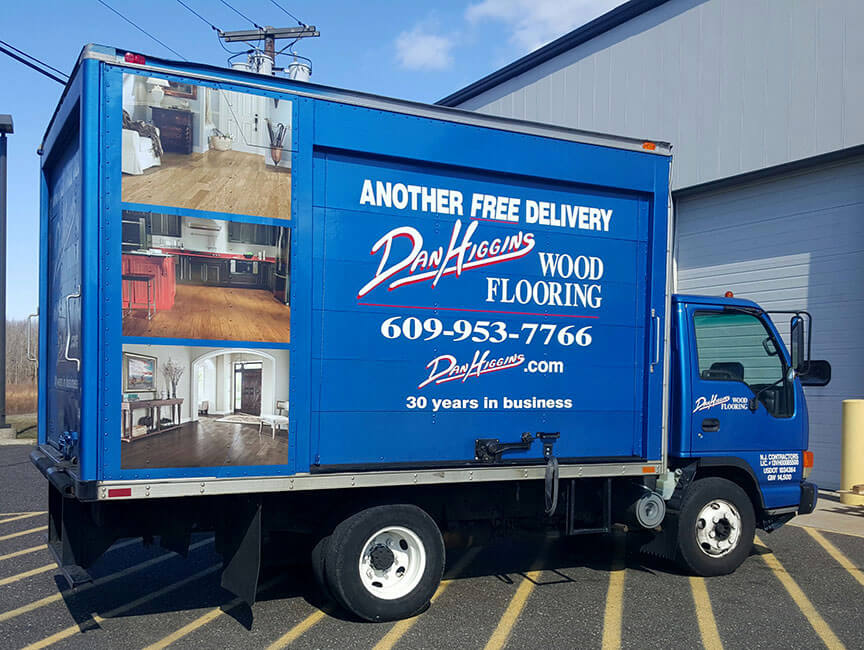 Professional Flooring Installation Services
Dan Higgins provides professional Hardwood flooring installation services. We have a large staff of experienced, highly trained installers who can transform your home into a showcase you'll be proud to call your own.
DIY Project Support
If you're installing your own flooring, we're here to help. We offer the best pricing on flooring with free local delivery. You can get anything you need for your flooring project here, including nail gun rentals, adhesive, underlayment, and more. Contractors are also welcome!
Free Delivery
That's right, actual free delivery within our service area for all of our installations, regardless of size of the job, and free delivery for contractors or homeowners who may be doing the job themselves as long as the order meets our very low minimum.
Laminate and LVT
Our expert installations may concentrate mostly on hardwood, but we also handle your needs for laminates and luxury vinyl tile. We know that some areas at work or home call for floors other than hardwood, and these two floors make the best substitutes for the real thing.