About Us
Our model is to operate an installation company that does excellent work, as scheduled, and responds to customer's needs quickly.
In 1985, Dan Higgins Wood Flooring Warehouse was founded by Dan Higgins at 22 years old. Dan Higgins started installing floors himself; 30 years later, we serve customers in New Jersey, Pennsylvania, and Delaware out of two showrooms.
Wood flooring has become the most affordable long-term solution for floor coverings in your home and is a permanent solution to your flooring needs. We pride ourselves in selling products that will be beautiful, practical, and affordable for years to come. We offer products from only the best manufacturers. Our showrooms display thousands of quality products, with samples you can take home to help you choose the right floor to meet your needs.
From the staff at Dan Higgins Wood Flooring Warehouse to all of our customers, we thank you for all of the years you have kept us in business so far. We look forward to serving you for many more years!
For more information visit our blog.
NJ Contractor's License #13VH00085500. Dan Higgins Wood Flooring Warehouse is a DBA of Quality Installation Associates, Inc.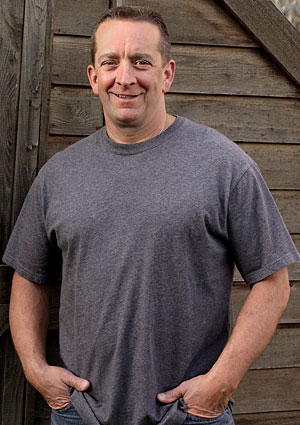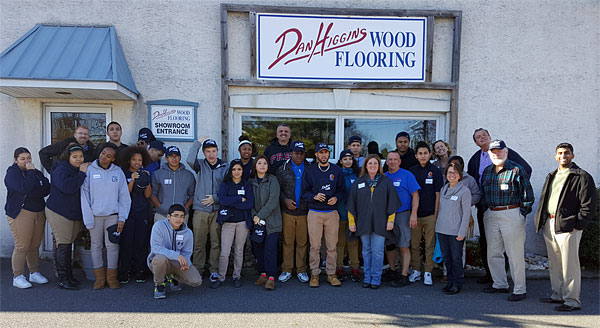 Urban Promise stops by our showroom for a mentoring lunch.
Community Involvement
"The community has given so much to me and my family. I want to return the favor."
Our success has happened thanks to our location in a great community. Our way of thanking those who support us is by sharing our success with those who need our help. Working with charities by giving both time and resources is our way of saying thank you to the community for making us the company we are today.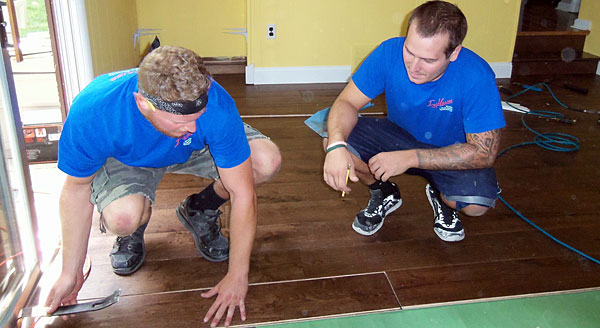 Installers meticulously installing hardwood floors in a customer's home.
Our Team
We appreciate that you welcome us into your home. That's why we have a team of clean-cut, courteous employees we personally train to provide professional installation. We do not hire subcontractors so we can ensure the best quality work. Our sales team is ready to help you select the best flooring for you and your family - with no high pressure sales or signing gimmicks. Our team is here to provide you with professional service from start to finish.